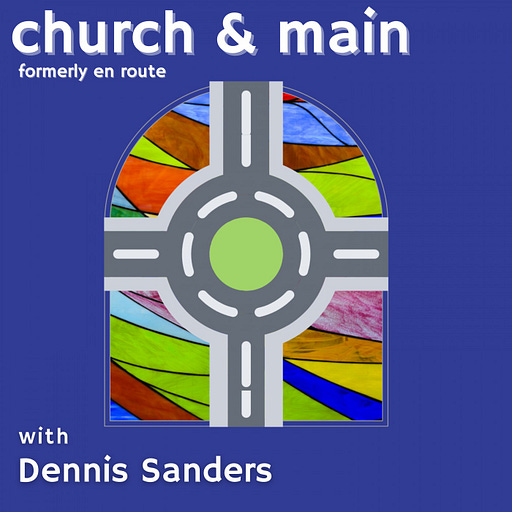 Sep 12, 2022 • 1HR 18M
Episode 112: Sabbath-Keeping for Congregations with Kara Root
How practicing sabbath can change a congregation and a culture.
Church and Main is a podcast at the intersection of faith and modern life. Join Pastor Dennis Sanders as he shares the stories of faith interacting with the ever-changing world of the 21st century.
How practicing sabbath can change a congregation and a culture.
---
So the church where I serve is starting an experiment. For the next year, we will be taking sabbath. We won't be doing some the regular things we used to do and we are focusing on our spiritual walk and then on walk together as a congregation and finally in the spring we focus on the world outside the church. The point of this is to stop, slow down and think about who we are as a congregation moving forward.
Today, I chat with Kara Root, the pastor of Lake Nokomis Presbyterian Church in Minneapolis. She's been pastor of the congregation for nearly 15 years. We talk about how a year into her call the church did something different. They decided to not worship every Sunday and take a sabbath on the Sundays they didn't meet for worship. The story is a bit more complicated than that, but it's a story about how a congregation redefined and renewed itself not through a new program, or a new mission, but by taking time off and not doing things. I had a great time talking with Kara about this concept of sabbath and I hope it will be as exciting for you as well.
Besides being the pastor of Lake Nokomis she is also a certified Spiritual Director and Christian Educator in the Presbyterian Church (USA). She's written for Christianity Today, Christian Century, Working Preacher and many other publications. She is also the author of The Deepest Belonging: A Story of Discovering How God Meets Us and blogs at In the Here and Now.
Root Creative: Kara's webs ite that she shares with her husband theologian Andy Root.