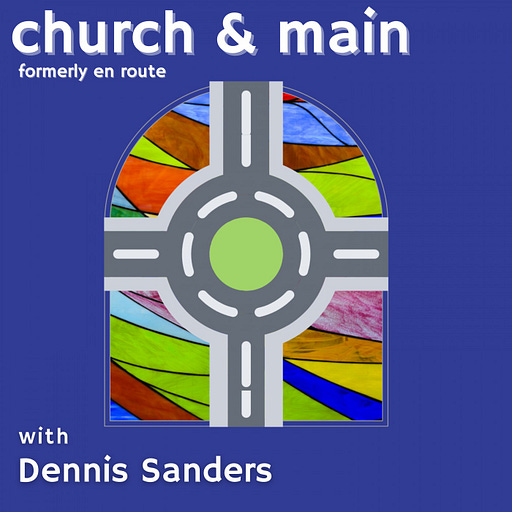 Sep 21, 2021 • 1HR 7M
Episode 49: Ariel Hill-Davis on Republican Women for Progress
Church and Main is a podcast at the intersection of faith and modern life. Join Pastor Dennis Sanders as he shares the stories of faith interacting with the ever-changing world of the 21st century.
Late last week, we got the news that Anthony Gonzalez a second-term GOP congressman from Ohio decided to not seek a third term in 2022. He gave the usual reason of wanting to spend time with his family. But in an interview with the New York Times Gonzalez gave another reason. Gonzalez was one of a small number of Republicans that voted to impeach President Trump in the wake of the January 6 insurrection. Because of his vote, he got a Trump-backed challenger in the Republican primary and his family was subjected to death threats.
The departure of Gonzalez is one of a long line of Republicans that have left Congress because of Trump. Political commentator Jonah Goldberg wrote in a recent column that the retirement of Gonzalez shows there is no safe harbor for Republicans who don't bend the knee to former president Trump. It does seem that any Republican whether in Washington or in state capitols can't stay neutral when it comes to Trump. You can support Trump or suffer the consequences-there is no middle ground.
What happened to Gonzalez is proof positive to many that the Republican Party is firmly in the hands of former President Donald Trump. But don't tell that to Ariel Hill-Davis. Hill-Davis is one of four co-founders of Republican Women for Progress. Started in the wake of Donald Trump's 2016 campaign and subsequent victory, Republican Women for Progress is an organization whose mission is "that Republican women deserve to speak up, not stand aside." Hill Davis says RWFP is an attempt to "create space" for women who are interested in governing and not political theatrics.
Republican Women for Progress Website
Ohio House Republican, Calling Trump 'a Cancer,' Bows Out of 2022
Podcast Episode: Reed Howard on the Future of the GOP
Podcast Episode: Josh Lewis on the Past, Present and Future of the GOP
Support this Podcast: enroutepodcast.org/donateBe sure to rate us and leave a review. Share the podcast with others! Questions? Send an email: denminn@gmail.com.website: enroutepodcast.orgTwitterFacebook PageYouTube: https://bit.ly/enrouteyt