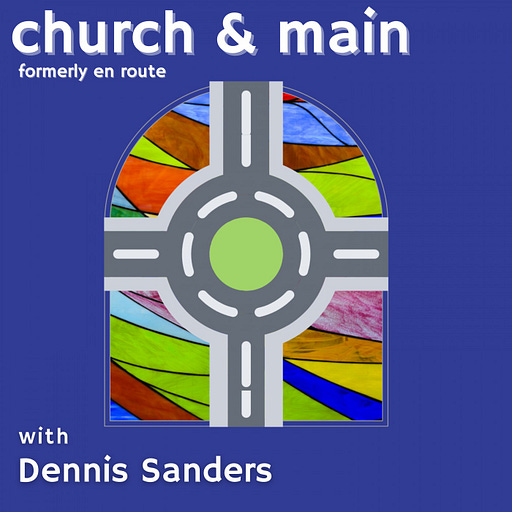 Oct 5, 2021 • 1HR 4M
Episode 50: When Is Inclusion a Bad Thing?
Church and Main is a podcast at the intersection of faith and modern life. Join Pastor Dennis Sanders as he shares the stories of faith interacting with the ever-changing world of the 21st century.
Support the podcast: enroutepodcast.org/donate
One of the biggest gifts Mainline Protestantism has given to many people is the work of inclusion. It's the belief that churches should be places where the walls that separate people by race, gender, sexual orientation are torn down. Mainline churches were at the forefront of the civil rights movement, welcomed women into roles of leadership and allowed LGBTQ persons to participate openly in church life.
But are there limits to inclusion? For many years, the Mainline churches were involved in demographic inclusion, like we just discussed above. The goal was to bring diversity into the life of the church, but the basics of the faith, like what is found in the Nicean or Apostles Creed such as the divinity of Jesus Christ, the Trinity, and the Resurrection would be held in common. But over the last two or three decades, there has been a shift towards what might be called conceptual inclusion. Inclusion here is not about the role of women or LGBTQ people in the church, but about allowing heterodox ideas in the larger church. Those ideas would include the views shared earlier like the divinity of Christ or the Resurrection.
What kind of church does that look like? According to Episcopal Priest Frederick Schmidt, it leaves Mainline Protestantism with no reason for existing. Schmidt is currently the Vice-Rector of Good Shepherd Episcopal Church in Nashville. He is an Episcopal Priest, spiritual director, retreat facilitator, conference leader, writer, and academic. Before his current position, Schmidt held the Rueben P. Job Chair in Spiritual Formation at Garrett-Evangelical Theological Seminary in Evanston, IL, and directed the Job Institute for Spiritual Formation. We talk about the dangers of conceptual inclusion, the loss of religious language in the public square and in the church and what this all means for Mainline Protestantism.
What Are We Being Inclusive For?
Mainline Struggles in the Rural Midwest
The Progressive Obsession with Fundamentalism
Be sure to rate us and leave a review. Share the podcast with others! What did you think of the podcast episode? Questions? Send an email: denminn@gmail.com.
website: enroutepodcast.org
YouTube: https://bit.ly/enrouteyt