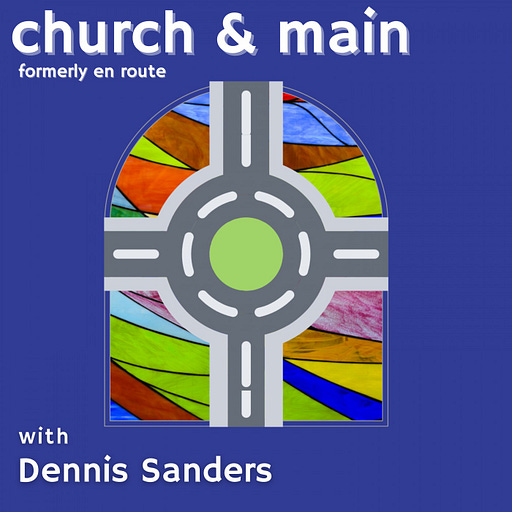 Oct 15, 2021 • 1HR 12M
Episode 53: What Does Communion Have to Do With Racial Justice?
Church and Main is a podcast at the intersection of faith and modern life. Join Pastor Dennis Sanders as he shares the stories of faith interacting with the ever-changing world of the 21st century.
This is a special episode where I got to talk to one of my mentors. Doug Skinner is a retired pastor in the Christian Church (Disciples of Christ), the same denomination I'm ordained in. I He lives in the Dallas Fort Worth area and we talk every so often via Zoom to talk about theology. Today, you get to join in on our discussion. We talk about an experience he had after a day of anti-racism training about the role communion has in racial reconciliation. That leads to a wider discussion about the language of the church and social justice. In some ways, they are becoming more and more separated from each other. How do topics like the cross, theology, and communion have to do with sexuality or gender issues? Sit back and find out listen in as I talk to mentor and friend Doug Skinner about the Divine Act of Christ's death on the cross, expressed in communion and what it means for the public square.
Please leave a rating or review on your podcast platform. Share the podcast with others! What did you think of the podcast episode? Questions? Send an email: denminn@gmail.com.
website: enroutepodcast.org
YouTube: https://bit.ly/enrouteyt