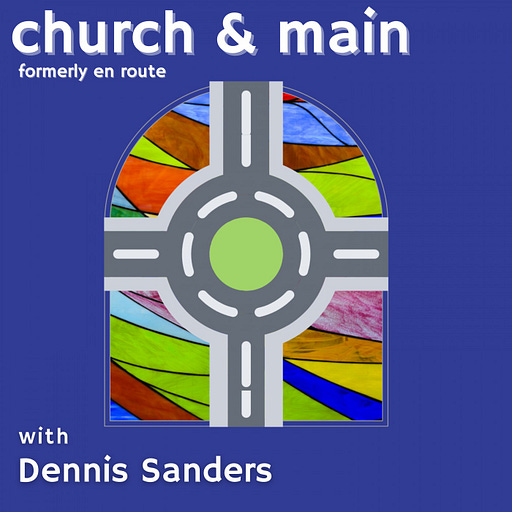 Apr 13, 2022 • 1HR 6M
Episode 85: (Rewind) The Art of Faith with Steve Thomason
Church and Main is a podcast at the intersection of faith and modern life. Join Pastor Dennis Sanders as he shares the stories of faith interacting with the ever-changing world of the 21st century.
This is a re-broadcast of an episode from January 2022.
Today we are chatting with Lutheran pastor Steve Thomason, who also happens to be an artist. Steve loves to draw and paint and it has been his passion since he was a child. He is the author and artist behind the cartoonist guide to the Bible. Steve is on a mission to use his art to tell the story of faith. "It is my mission to use art to create resources that help people grow deeper in God's love," he says on his website. In the episode, we talk about how he became an artist, how he became a pastor and how the two passions intersect.
Like the episode? Leave a tip! 
website: enroutepodcast.org
Leave a Review: https://ratethispodcast.com/churchandmain
YouTube: https://bit.ly/enrouteyt
Show Notes:
A Cartoonist's Guide to the Bible website