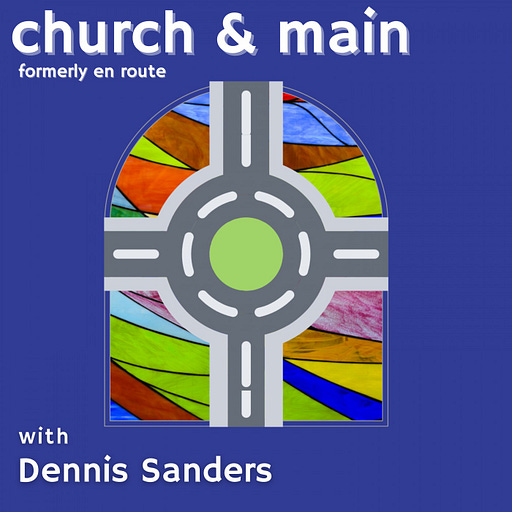 May 11, 2022 • 58M
Episode 90: The "Opposite Problem" in Mainline Protestantism with Frederick Schmidt
Church and Main is a podcast at the intersection of faith and modern life. Join Pastor Dennis Sanders as he shares the stories of faith interacting with the ever-changing world of the 21st century.
The General Convention of the Episcopal Church will consider an important proposal this summer. The measure proposed by the Diocese of Northern California would repeal canon law that requires those who receive communion must be baptized. "We believe that all the people are God's people, so it's not just the gifts of God for just baptized people," said Martin Heatlie, speaking in favor of the resolution.
Hospitality and inclusion are the values that are pushing the resolution. Those are two important values, but is that enough? Baptism and communion have been tied together since the early church. Does it matter if they become decoupled? Would the nature of communion and baptism change if they are split apart?
Today, I welcome back Frederick Schmidt to the podcast. Schmidt is currently the Vice-Rector of Good Shepherd Episcopal Church in Nashville. He is an Episcopal Priest, spiritual director, retreat facilitator, conference leader, writer, and academic. In this interview we talk about the theology behind baptism and communion as well as Mainline Protestantism's obsession with countering fundamentalism.
This is part one of a two-part episode. In the second part, I talk with Fred about abortion in light of the leak of a draft opinion from the Supreme Court that could overturn Roe v. Wade.
General Convention to consider proposal to end Episcopal Church's baptism requirement for Communion
Baptism and Communion (2012 debate on the issue)
Confronting the Progressive Obsession with Fundamentalism
Leave a tip: https://www.tipsmack.com/artist/tipjar/qzuq1
Join the mailing list: https://dennissanders.substack.com/
website: enroutepodcast.org
Leave a Review: https://ratethispodcast.com/churchandmain
Email: reverendpodcast@gmail.com