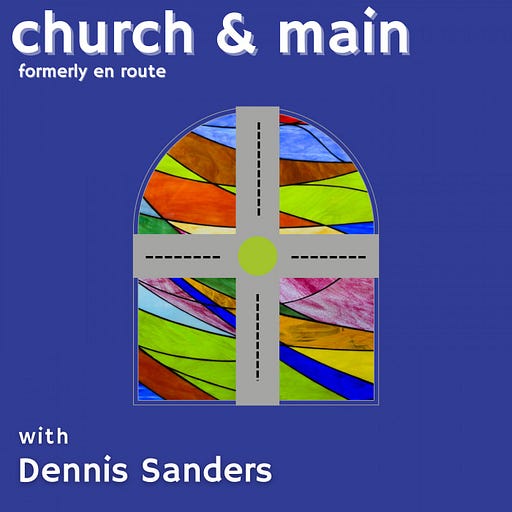 Feb 16, 2021 • 2M
The Trailer
Church and Main is a podcast at the intersection of faith and modern life. Join Pastor Dennis Sanders as he shares the stories of faith interacting with the ever-changing world of the 21st century.
I've always liked journeys. I love when the car pulls away from home or the plane leaves the gate. The journey has begun. Traveling is always an interim state. You aren't where you once were and you're, and you're not where you'd like to be. Instead, you're en route, hence the name of this podcast. What we're doing here is talking about notes along the way of life. What are people thinking at this specific time when it comes to religion, politics and culture? En Route is about traveling through ideas. It's about discovery and sometimes about solutions. Hello, my name is Dennis Sanders, an ordained minister and all around communications geek. Join me on the journey. You will be surprised at what you'll find and where you might end up. Listen to En Route on your favorite podcast app. See you soon! 
Support this Podcast: https://ko-fi.com/dennislsanders 
Be sure to rate us and leave a review. Share the podcast with others! Questions? Send an email: denminn@gmail.com. 
website: enroutepodcast.org
YouTube: https://bit.ly/enrouteyt